NJ Pine Barrens
It is windy but sunny today and you can sense Spring in the air.
The birds are coming back already and we have had a heatwave into the 40s. Yes, odd to think that temperatures in the 40's are warm but, when its been so very cold, it is.
I have come to dislike winter a bit since last year and all the snow we have had and the very low temperatures.
Doing a meme is something I enjoy so thought I would do one today.
Monday Meme Spring Forward
1. List 3 things you like about spring:
1. The colors of spring flowers. Delicate pastels.

2. the sound of "peepers" tiny 1 inch frogs that live here by the millions.They "peep". It is a dear, sweet sound through Spring and into part of summer.

3.The return of song birds and wandering along the white sugar sand roads.
2. List 3 things you hate about spring:
1. The dampness, its bone deep sometimes.

2. Chilly mornings make it hard to know how to dress.

3. Can't think of anything.
3. Do you set your clocks forward in the spring? Do you think it is a good idea?
I do set them of course, have to, but think it is a goofy idea.
4. Do you have allergies in the spring? Do you take any allergies medications?
I think I do have allergies to some pollen.

I don't take any medication though.
5. What are you looking forward to the most this spring?
Spending more time with family I hope.
There's even a what kind of dog are you meme to do..... Here is mine: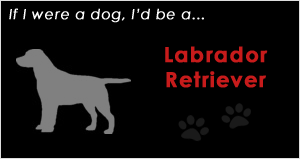 discover your dog breed @ quiz meme