P
eople are very interested in other people's lives.
We drive by houses and look into the windows.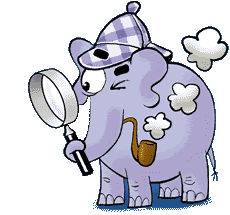 Oh yes you do! Don't you dare deny it! It's not to spy on people but, because we are eager to see how others decorate and live.
Humans are curious by nature, yes, but we also have a deep inate need to connect with each other and one way we connect is by sharing our thoughts and everyday experiences.
It doesn't really matter how boring you might think your life is. Others will not. Even if you are housebound, bed bound, work bound, others want to share it with you and know how you feel about it and how you manage.
People are so curious they even want to know what brands you use! Yup, they really do.
Here are some ideas to blog about.....
A typical day in your life or, conversely a very atypical day in your life!
Weekly menus
Home decor and decorating. Tell us what you love/hate about your home/garden/area and why. Ask for help if you need it!
Projects, crafts that you are doing:sewing, pasting, painting, writing, reading, listening.
A trip
Family news
Seasonal posts. How you feel about the season, why you love/hate it. Do your eating habits change? Do you like seasonal sports, activities? Do you decorate by season?
Regional gossip.. ie, whats going on in your area or province, state or town or even in your country.
Real estate in your area..photos, etc.
Photos of your area (blur out street signs, small store names too for privacy if you need to.
How you do your housekeeping
Something that catches your eye in the news
Cute sayings or things you hear about
A piece of furniture or room that you especially enjoy and why. Photo maybe?
Brands you use and why you like them
Places you go both ordinary and extraordinary
How you clean and maintain your house.
Life lessons you can share.
Things you have learned and can share with others.
Books that you read
Things, people and ideas that changed you or your life.
Holiday traditions
Your school days
funny stories and things that happened to you or your friends and family.
Your personal view and why you hold it.
Highlight someone else's blog
places you visited and how you liked/disliked them
parties you've attended and why/why not you liked them.
Ideas for the home, trips, etc.
Make a poll , find out about others.
Create a questionnaire and learn about others likes/dislikes/opinions.
Fashion and fashion trends
Your garden, your surroundings because even photos of your surroundings outside can be cropped and made interesting. You can take hundreds of photos of vignettes of trees, plants and never get the same photo twice! Cropping it to highlight a particular area, bird, flower can make it wonderful and interesting.
Blog about things you notice in nature . Things outside your window, on rides to the store , etc.
Travelogs.. tell us about your city or state and why we would just love to visit there.
Your pets. People adore pets and love to hear about their antics and routines.
Your school days. Tales from your past.
Local myths, tales, legends.
Historical things you know or find out about..share them!
Songs that have meaning to you. Anything special in your life.
Even your boring day to day life is interesting to others. It just really, really is.