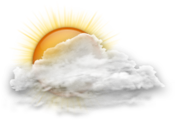 A
partially sunny day and temperatures a wee bit higher but I still feel that spring chill in the air.
Blogger does not have a service to host your icons, mood girls, photos etc. Sad but, it is a free blogging service and very good for the 'price' you must admit.
You can, however, host your photos and images at Photobucket, tinypic, Image Shack, etc. And Photobucket especially is a great place to save your images.
However, while keeping them there for safe keeping is a great idea they are not convenient for use on a daily basis. For blogging it is nice to have them right on hand.
I recommend saving them to a host like Photobucket etc and then copying and pasting the urls to notebook or wordpad and placing that on your desktop for quick use and reference.
But, another way is to host them right inside your own Blog.
Just copy and paste them in html to your post and then either save it as a draft or date it years ahead for future publication.
Here is how I host the days of the week icons I sometimes use:(click to make it larger)
This is a really good way to store them. I do this but I also keep them on notepad for very quick use. Since it is right on the desktop, it can be opened alongside Blogger and inserted quickly.
You just have to use the following formula in html mode and Blogger will do the rest for you. You can still use your align feature, etc and you can still size it anyway you please after the image is on the page.
This is the formula to place an image ::
Of course you insert your own url .
After it is in you can change the location and size with Bloggers features. So don't worry.
You can save anything this way. I also save all my html tricks on a page within my blogs. This way there is no hunting for them. But I keep them in several places so I never lose them.
I hope this is useful for you.