T
he weather here has been in the 60's and seemed more like Spring with rain each day.
Today a bit of rain this morning and now some sun with temps more in the 50s. I find
this ominous because maybe it means the rest of the winter will be freezing cold! No, I won't put up with it. But, I don't care for the too warm winters either.
I had a little get together for food and goodies with the kids Saturday night and that was nice.
Tomorrow I am staying home with the littlest one while everyone else goes to the Famous Anonymous Kid's birthday bash for her friends. It is just a little get together after her birthday really for her friends and a chance to devour red velvet cupcakes by the dozens.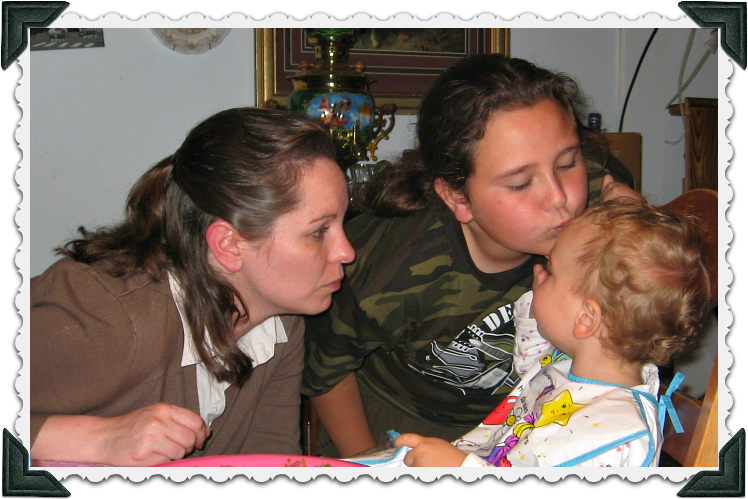 My three girls
This photo is a few years back, but one of my favorites of my 3 girls.
The baby is in pre school now and has blonde curly hair way down her back.
All of us were baldies for a long time as babies.
All 3 opt for very long hair now.
Me? I chop it off .
PS.. it is impossible to get the boy to pose for photos. Nope.. no way, never.