Post Updated at 1:00 AM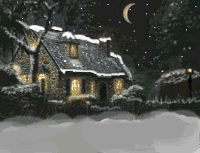 It is a winter wonderland here. We don't get a lot of snow since we are on the ocean.
Here is a map showing the Delmarva area.. as it's called.
But when the snow comes out of Philadelphia, and hits us, it hits hard. Philly. just to the west, and Delaware, west and south and Maryland are neighbors since we are a pennisula.
Delaware is just a quick ferry ride across the water.
It's been snowing all day long and there is a ton of snow still coming down tonight.
Everything is silent and cold outside.
Here are some photos taken tonight of the snow storm.
I have a smoker in the backyard which I use as a barbeque and you can see how deep it was by 6:30 tonight.
It will continue snowing overnight they say and on into tomorrow.
How's the weather by you? Hope you are safe and warm and enjoying life.
Update:
by 1:00 AM the snow has gotten much deeper.

The statue here by this pond is about
3 1/2 feet off the ground. Its almost covered.
The "twiggy" looking thing is a lilac bush that is about 6 and a half feet tall. You can see its half buried now.
It is still coming down hard.